Here you will find information and freely available geodata on the phenology of agricultural crops. These data are usable for a wide variety of applications, such as supporting the analysis of remote sensing data, monitoring tasks, climate change impacts.
We are currently migrating these pages and services from https://phase.geo.uni-halle.de.
We ask for your understanding that this will take some time!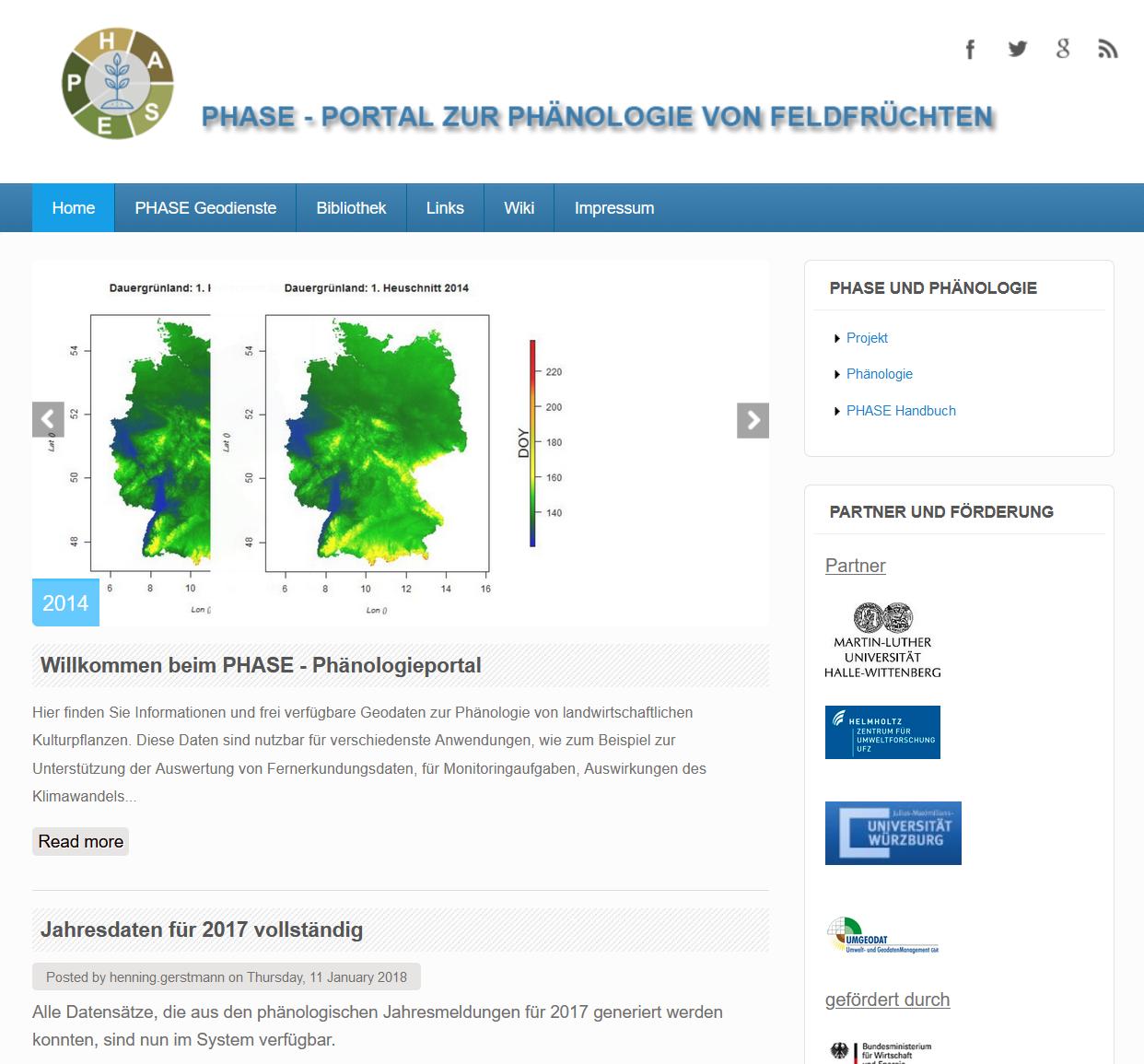 ---
This section gives you an overview of which crop types and phenological phases are analyzed within PHASE. In addition, you will find in each case pregnant information on the phenological characteristics of the arable crops considered throughout Germany on the basis of the phenological observers of the German Weather Service.
Further information:
»»Vorschriften und Betriebsunterlagen für die phänologischen Beobachter des Deutschen Wetterdienstes [ca. 47 MB]